A huge improvement over the pickup truck it replaces,
the 2017 Titan still might not lure consumers away from their long-established favorites.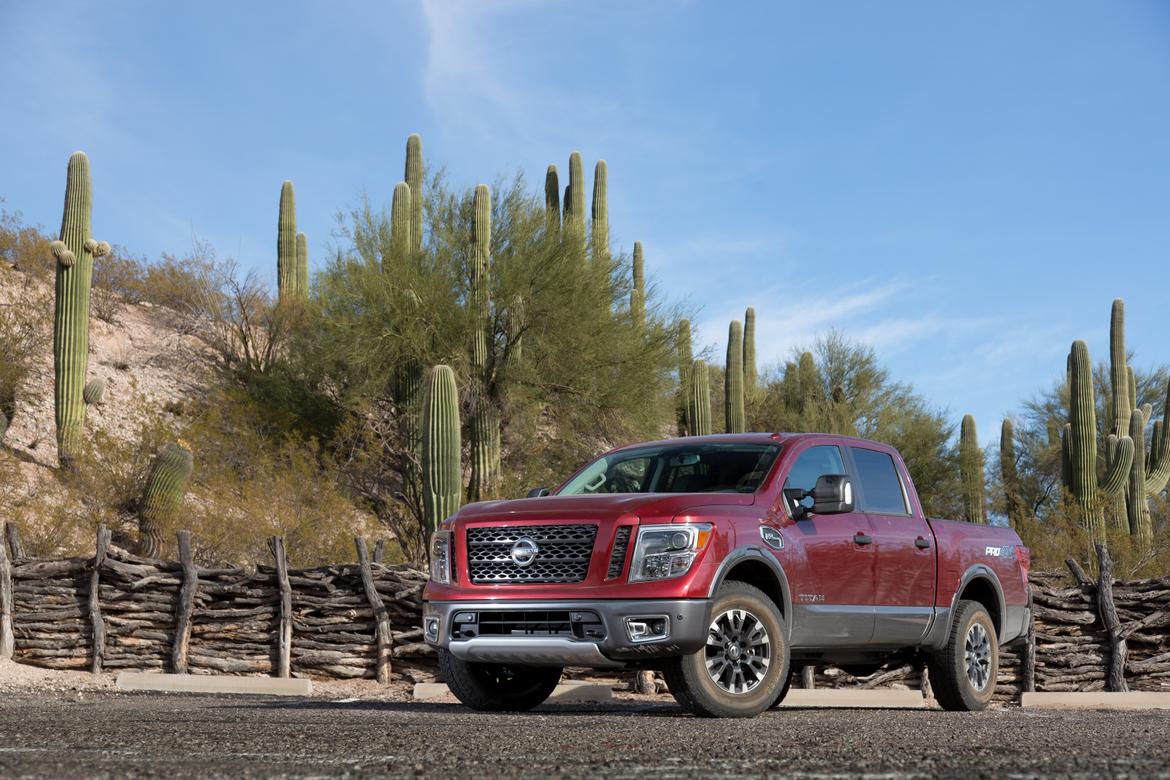 The verdict: Thirteen years after its introduction, the Nissan Titan half-ton full-size pickup truck has received its first redesign as a 2017, and it gets closer than ever to the market leaders with cab and bed-length options it previously lacked.
Versus the competition: For the first time in its relatively short lifespan, the Nissan Titan competes on equal footing with the major pickup players, but simply offering what the other guys have is not likely to pull buyers away from their favorites.
Unlike any of the other full-size pickup trucks — the Ford F-150, Chevrolet Silverado 1500, Ram 1500, GMC Sierra 1500 and Toyota Tundra — Nissan has a two-pickup strategy: one called the Titan XD, which debuted in 2016 and is built on a bigger and stronger platform, and the lighter-duty offering we review here, the Nissan Titan half ton. The XD can carry and tow heavier loads, and it offers a turbo-diesel 5.0-liter V-8 Cummins as well as a gas V-8. The two are built on the same production line in Canton, Miss., and currently offer single and crew cabs as well as different bed lengths. A King Cab will be joining the lineup soon.
Read more at
https://www.cars.com/reviews/2017-nissan-titan-our-view-1420695247400/#pBqb41vbxPsxUpBB.99