Access essential information easily,
accurately and instantly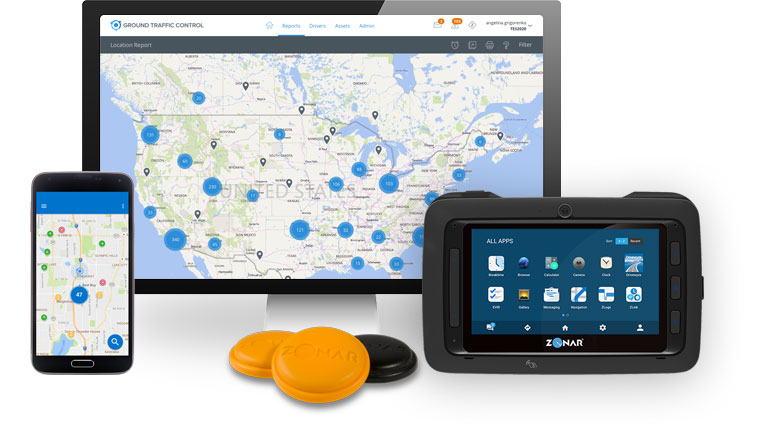 Zonar's fleet management system lets you access essential information easily, accurately and instantly. Zonar gives you a clear picture of every asset's location, fuel efficiency, speed, stops, idling, maintenance needs and more. Dramatically minimize total cost of ownership by knowing where every vehicle and piece of equipment is at all times, as well as with how they are operating and when service is needed.
Our solutions are affordable, easy to implement and easy to access from any computer or smart device. Plus, our customer care team is available 24/7/365 to answer any questions. From onboarding to installation, we make sure you're set up for success from the start, and we stay with you for the entire journey.
Ongoing visibility of all assets and how well they're running
Replace manual meter reading with automated meter collection
Avoid unnecessary rental costs with verified utilization reporting
Prevent serious problems before they happen with real-time engine diagnostics
Reduce down time with automated integration of inspection data into maintenance software
Manage fuel by decreasing idle times, monitoring speed, and automating IFTA filings and reimbursement
Optimize your driver's time with efficient dispatching
24/7/365 Customer Care by Zonar employees
Easy to implement and use
Learn more at:
https://www.zonarsystems.com/industries/vocational-fleets/